DUFFY HUDSON: Actor/Writer/Producer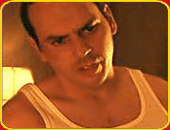 DUFFY HUDSON is the author of this compelling story called "Tattered Angel". Originally, Duffy wrote and directed "Tattered Angel" as a play in New York, featuring himself and Brooke Shields. He is also an actor, director, teacher, filmmaker and motivational speaker.
After graduating from college, he moved to New York City where he attended the Circle in the Square Theater School, on Broadway, where he was one of only 50 students accepted from a nation-wide audition of over 1200, and one of only 17 to complete the 2-year program. He has studied with such great Directors as Nakita Mikhalkov (Academy Award winning director for Burnt by The Sun) as well as Sandra Seacat and Larry Moss, who between the two have coached more than half a dozen Academy Award performances.
Duffy began his New York career working backstage with Michael Ritchie (Artistic Director Center Theatre Group) on several Broadway productions including Present Laughter with George C. Scott.
He made his Broadway debut in The Misanthrope and has performed in dozens of productions off-Broadway including Whores of Heaven, Riddley Walker, Nana, Twelfth Night, Winters Tale, Macbeth, and A Report To The Academy, which he performed at the world renowned Actors Studio.
Duffy has directed over 300 theatrical pieces, including, workshop productions of The Three Sisters with Jessica Lange, Don Johnson and Tatum O'Neal and WhoŐs Afraid Of Virginia Woolf with Marlo Thomas.
Since turning his attention to film and television, he has performed in numerous commercials and films including Skin Complex, The Greater Good, Finders Keepers as well as a couple of horror film which are better left unmentioned.
In addition to Tattered Angel, Duffy has authored several scripts including his much-applauded stage adaptation of Frankenstein, The Elevator Man, a short comic film, The Boy Who Came from Heaven, a childrenŐs book and Shadow of the Raven, his one man show on the life and works of Edgar Allan Poe. He resides in Hollywood California.

WILL BENSON: Director/Editor/Producer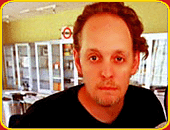 WILL BENSON, the director of "Tattered Angel," first became enamored with film in 1974. Of course, he was then only a third grade AV assistant. The film that enamored him? An original print of the 1962 film "An Occurrence at Owl Creek Bridge".
Will received his Bachelor of Arts in design from Northern Kentucky University and studied at Queen Elizabeth College in London. He maintained a very successful career in design, earning numerous awards and receiving numerous consulting assignments. However, it was the film medium's graphic edginess, along with its added dimensions of sound, movement, and collaboration that fully enabled him to express his visions. As Will puts it, "Film is the ultimate accumulation of the many art forms in which I have worked.
Having freelanced in the film industry for more than fifteen years, Will has worked on feature films, commercials and television productions. He produced the award-winning short film "The Piano Tuner," and co-produced and shot the short film "The Elevator Man."
As a commercial director Will has received Telly and Addy Awards. He received a Gold Remi for shooting and directing the music video "Taste your Dreams" and recently Production designed the edgy Indy-feature "Jimmy and Judy" staring Ed Furlong and Rachael Bella.
"Tattered Angel" marks his feature film directorial debut.

LYNDA CARTER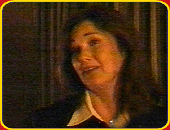 "Tattered Angel" features Emmy award-winning Lynda Carter, best known for her role as Wonder Woman. Ms. Carter's career has spanned an impressive 30 years in television, film and theater. Her enduring popularity is evident, in the fact that Lifetime Television produced an episode of "Intimate Portraits" showcasing Lynda Carter and Entertainment Television produced "E True Hollywood Story: Lynda Carter."
Lynda has performed in numerous films including "The Last Song", "Rita Hayworth: The Love Goddess", "Super Troopers", "The Ducks of Hazard", "Sky High" and the up coming "Between Heaven and Earth" with Keith David.
Recently Lynda returned to the DC Comics' television world in an episode of Smallville playing Chloe Sullivan's Kryptonite-empowered mother. She also played the role of Mama Morton in the West End London production of Chicago. And her rendition of "When You're Good to Mama" was officially released on the "Chicago: 10th Anniversary Edition" CD box set. Her popularity continues with her well-received touring cabaret act "An Intimate Evening with Lynda Carter".

SUSAN FLOYD

Susan Floyd, who plays the schoolteacher to the missing child, sports an impressive list of credentials, including "Forgiven" (Sundance 2006) and roles opposite John Travolta and Al Pacino. This "Tattered Angel" costar had her own sitcom, "Then Came You", and she created the character of Suzanne in the hit play "Picasso at the Lapin Agile", written by
Steve Martin
. Other notable performances can be found in "Random Hearts" with Harrison Ford, "Breathing Room", and "Big Night". Ms. Floyd also can be seen with Nicole Kidman in "The Invasion".

KIRK BALTZ

Kirk Baltz plays the role of Detective Ben Miller. Who doesn't remember the harrowing scenes from "Reservoir Dogs" in which officer Marvin Nash (Baltz) finds himself on the wrong end of a knife in the hands of Mr. Blonde. In addition to that memorable performance which has earned him the distinction of having his own action figure, Kirk has performed in numerous films including: "Face-Off", "Bulworth", "Natural Born Killers", and "Dances with Wolves". Recently Kirk has been seen in "Forfeit", "A Little Crazy" and in episodes of "24", "The Shield" and "Without a Trace".

ROY LEE JONES

Roy Lee Jones plays the role of retired Detective Clarence Rodgers. After a successful run in the Broadway musical "Dreamgirls", Roy turned to television. His career has included featured roles in many shows, including "The Shield", "St. Eleswhere", "Hill Street Blues", "Family Matters", "Hunter", "Diagnosis: Murder", "Third Rock From The Sun", "The District" and even "Rugrats". Roy's feature film work includes "The Champ", "Harlem Nights", "Big Wednesday" and "Daredevil". When in L.A. don't miss Roy singing the blues with his band The Blues Underground.

SANDRA SEACAT

In addition to having personally coached several Academy Award-winning performances, Sandra is an accomplished actress, teacher and member of the Actor's Studio. Notable film performances include "Night Moves", "The Rose", "Country", "Promised Land", "The Destiny of Marty Fine", "Crazy in Alabama", "The Want", "A Little Crazy", and "Fade".

BOB ELKINS

In a career spanning four decades, actor Bob Elkins has played a range of diverse characters too numerous to remember, but too compelling to forget: "The Pennsylvania Miners' Story", "The War That Made America", "The Dream Catcher", "Beowulf: Prince of the Geats", "April's Fool" and "Coal Miner's Daughter", just to name a few.

DOUGLAS THORNTON, Musical Score

Douglas Thornton has written music for countless national commercials such as Post Cereal, Gatorade and Volkswagen. He is the recipient of numerous musical awards including 4 Emmy Awards for the daytime dramas "Guiding Light", and "Another World". His music has been included in the compilation of "Soap Opera's Greatest Loves Themes". Douglas has scored themes for shows such as "NYPD Blue", "As the World Turns", "Melrose Place", "Now and Again" and "Jesse". Doug has written a new theme for Warner Brothers and Mattel for the "Harry Potter" series. He has also scored over sixteen feature and short films.




RUNNING TIME:
95 minutes.


DVD:
A DVD is currently being produced.


INFO:
This is Lynda Carter's first independent film.

All pictures, audio and video are © Cincinnatus Motion Pictures and are used here with informative purposes and do no intend to infringe any copyrights. All rights reserved. Any graphics, pictures, articles, audio and video or any other material contained within this site may be copied for personal use only and may not be used or distributed within any other web page without expressly written permission.